The Naughty List #2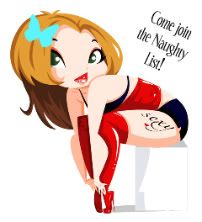 1.) Monday night I masturbated instead of working on homework – which was naughty because I have a lot of homework to get caught up on.
2.) I am secretly a little happy that one of the officers in the college organization resigned. I ran against her for that position last semester but lost and was given a different officer position to fill instead. I am running against 2 other people and I really want to win this time!
3.) I didn't keep up my calorie count for a week and then started it up again.
Twitter
Digg
Facebook
Delicious
StumbleUpon